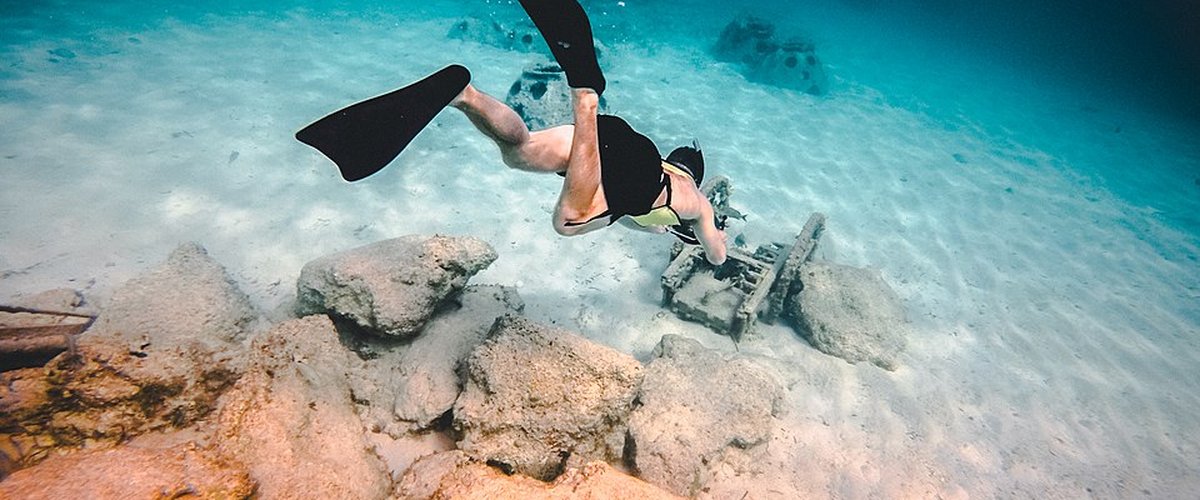 The Atlantic Ocean appears as a destination to be privileged for any admirer of snorkeling in search of underwater riches. Here are the 3 best spots to discover.
3 most popular places for a first dive in the Atlantic Ocean
Even the most fresh travelers know that after discovering historic sites and visiting open-air markets, there is only one thing left to do: explore the underwater world. In this regard, the Atlantic Ocean appears to be a destination of choice for all lovers of snorkeling in search of underwater riches. In this guide, you will find a list of the best diving spots in the Atlantic Ocean, promising great encounters with abundant sea fauna.
1. The Bahamas as a prime destination for a snorkeling trip
Many divers will tell you, the Bahamas is perfect for vacationers who want to experience a memorable underwater adventure. This splendid archipelago made up of 700 paradisiac islands is decorated with turquoise water and constitutes the sanctuary of colored reefs as well as a row of tropical fish. Each Bahamian spot has a unique experience that will remind you of why you love diving.

Among the magical places that offer a special snorkeling session on the Bahamian territory, the essential Exumas Islands are absolutely worth visiting. The underwater adventure is at its peak, especially with its many blue holes and its fauna both very well preserved and curious. You will come face to face with harmless sharks, playful dolphins and manta rays.
2. Memorable underwater holidays in Tenerife
Among the islands to include in your diving-oriented itinerary around the Atlantic Ocean, there is also the Canary Islands. It is more precisely in Tenerife, located off the west coast of Africa, that you must go for an underwater journey full of surprises: the intriguing caves of Cueva de Palm Mar, the wreck of the Condesito, the encounter with oceanic rays inLos Cristianos, rocky volcanic complex in Montaña Amarilla… and many others who are just waiting for you to be discovered.

Apart from the unique fauna, the beaches of Tenerife are to die for and offer a very peaceful atmosphere to divers who want a relaxing stay in the Canary Islands. Thanks to the rich diversity of snorkeling spots around, any diver of any level will find it an interesting challenge.

Good to know: for an optimal water temperature for diving (24 ° C) in Tenerife, it is advisable to go there in summer, from June to December.
3. Cuba: dream snorkeling in the Caribbean
Another must-see destination for mythical snorkeling this year, Cuba offers a range of snorkeling spots that are distributed along its vast coastline. Regulars of this large island retain a wide range of marine environments, including magnificent mangroves, coral reefs and seagrass beds.

Cuban waters are known to host barracudas, nurse sharks, groupers and hundreds of species of colorful reef fish. Choose to leave during the dry season (December-April) to see the unmissable spots in Cuba, mainly located at the following sites: Cayo Coco, Holguin and Maria la Gorda.