Diving in Tenerife - at low prices
We have special diving packages for certified divers.
Scuba diving in Tenerife costs less if you take a package for several days. Here are our main offers:
10 dives package
5 days - 2 dives per day. Price – 290 euros                         Book online with 10% additional discount
6 dives package
3 days - 2 dives a day. Price – 175 euros                             Book online with 10% additional discount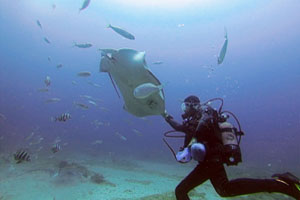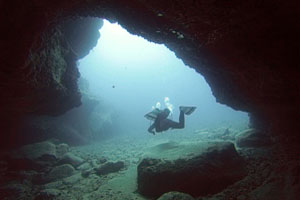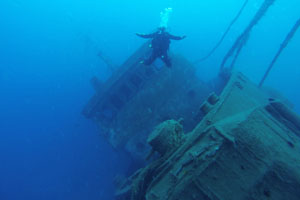 We provide our divers with a transfer from the hotel to the dive spot. Pick up hours depend on the chosen trip. Normally it's 8:30-10:00 a.m., and we return at 3:00-4:30 p.m.
In our dive centre you can rinse, dry and keep your equipment. You can also rent any piece of gear for a simbolic payment, thus you don't need to bring all your equipment on your vacations.
We choose which dive spot to go together with our divers depending on their tastes and experience. For divers who haven't dived for long time we offer special dive to refresh the skills – scuba review.
Additional diving day
If you would like to continue and dive more, on following days 2 dives cost 60 euros.
Scuba review +35 euros
Full equipment rental: 5 euros/1 dive
Rental of 1 piece of equipment: 5 euros/1 day
We recommend you to do a night dive during which we normally see huge rays hunting. The price of 1 night dive: 55 euros
Tanks, air, belts and weights are included in the prices.