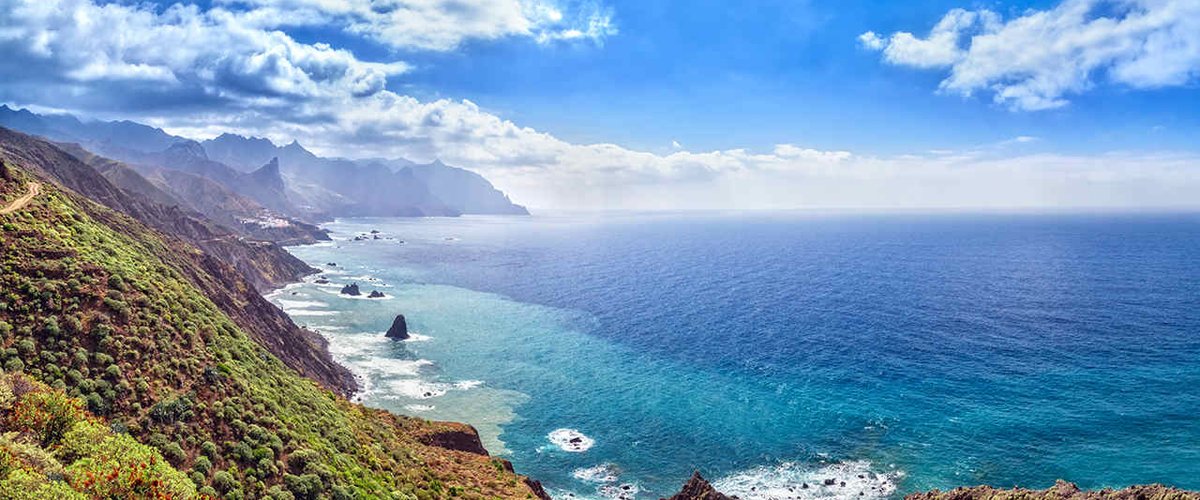 This island of the Canary Archipelago has a well-known nickname: the island of eternal spring. Indeed, its climate is moderate throughout the year, which makes it an ideal holiday destination for Europeans since it takes only a few hours in plane from the continent. But in spite of its nickname, Tenerife has a cycle of seasons.
 
 
The months from November to March are the freshest of the year. But the temperatures are still very pleasant and it is thus a peak season for tourism because the visitors coming to Tenerife can escape from the rougher winter of their countries. It is always possible to wear T-shirts and shorts, but the nights are fresh. At this period, the sea reaches lower temperatures: between 18 and 19 degrees.

From March to June, spring arrives bringing warm weather to the islands. These months the temperature of water goes up to 20-21 degrees. It is the best time of the year to visit the volcano because it is home to special endemic plants which are flowering at that time. That creates a splendid mixture of colors which you could only observe in this season.

From June to October, the summer is clearly established, with higher temperatures. The sea is heated up to 24 degrees. It is the other peak season for tourism since that coincides with the summer holidays in Europe.
 
 
It also should be noted that, in spite of the size of Tenerife, which is more or less 2000 km ², whether can differ in each region of the island. Around the volcano El Teide that is in the middle of Tenerife there are different micro climates. The South-Eastern part of the island faces Africa and the winds from the Sahara blow until there. All year long, this zone is not very cloudy and rather warm. The North of the island is more humid and fresher that makes its landscapes much greener than in the South. The South-Western zone is the hottest and the driest of the island, that is why we can observe more arid and rocky nature, which looks like lunar landscapes. The temperature at the top of the volcano strongly varies: while in summer it is very hot during the day, In winter the climate is colder and sometimes we can see snow at the top. As for the nights, they are cold all year long. 
 
As you see, the climate of Tenerife makes it pleasant to visit during all seasons of the year. It is also a perfect scuba diving destination throughout the year. At the coldest time, a 5 mm long wetsuit is sufficient to dive.
Also read:
Sakhara sandy wind coming to the Canaries – kalima