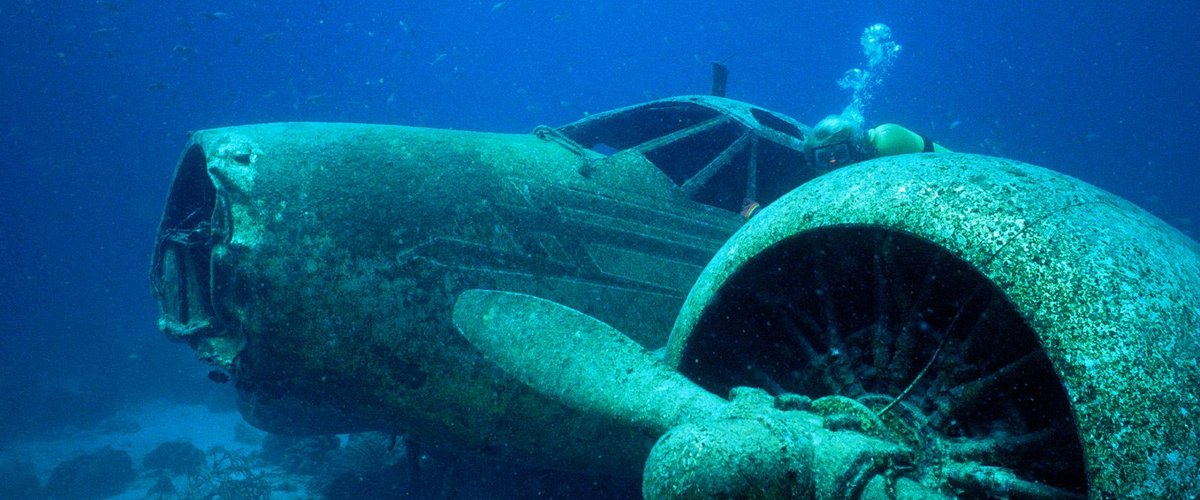 The specialties suggested by PADI are courses which allow certified divers to improve their abilities in various aspects of diving. According to the interests of each one, it is possible to choose among a big variety of topics. The people who look for challenges and extreme adventures can follow the specialties such as cavern diving, wreck diving, deep diving, ice diving, drift diving, diving with scooters DPV and others. Those who wish to improve their general skills can take part in the courses of peak performance buoyancy, underwater navigation, boat diving etc. There are several Project AWARE specialties, which are dedicated to the amateurs of underwater life, such as the fish identification, the coral reefs and sharks conservation. There is also a course to improve underwater photo- and videography skills. PADI offers even more specialties for any taste and interest. To make it easy for you to choose, we have prepared the list of our favourite ones. 
  
-         PADI Deep Diver: this specialty makes it possible for the divers to reach the maximum depth of recreational diving, which is 40 meters. That opens more doors to them since they can discover more sites and certain wrecks, caves and ecosystems located in deeper water. It is necessary to have the level of Advanced Open Water Diver to take part in this learning program that includes 4 dives in the open water.

-         Two other specialties for the adrenaline seekers are the courses of Cavern Diver and Wreck Diver. These specialty courses are also available for Advanced Open Water divers only. To get licensed you need to take a special training (the courses consist of 4 dives). Once certified, it is possible to discover new wrecks and caverns and it is very exciting to be able to enter these mysterious places. 

-         For the people who wish to improve their general skills, it is recommended to follow the training program of PADI Peak Performance Buoyancy. During 2 dives you learn how to manage your buoyancy to make your dives more pleasant, to use less air thus diving longer. Moreover, it is very important to have good control of our body and equipment underwater to avoid touching and damaging the environment, as well as injuring ourselves. Buoyancy is a very crucial skill for divers who wish to turn to other specialties such as cave diving, wreck diving or underwater photography. Any certified Open Water diver can enroll in this specialty course. 

-         The ones who are in love with nature and the aquatic animals can specialize in fish identification by taking part in the AWARE Fish Identification Diver program. It is a very interesting specialty that consists of two dives during which the diver learns how to identify and count the groups of underwater species. We learn how to recognize the various groups of animals, their habitat, to categorize and count them. This specialty would be interesting for any certified Open Water Diver who wishes to know more about the marine world. 

-         All the divers like to take pictures to immortalize the moments spent underwater. It is possible to do the training of PADI Underwater Photographer in order to learn how to take better pictures. Considering that you are in the water it is absolutely not easy to make a good shot if you are not familiar with good positioning underwater, how to take advantage of the light coming from the surface etc. Every certified Open Water diver can do this exciting specialty to bring back beautiful memories from their dives.
-           In conclusion, our favourite specialty: DPV Diver course. Diving with scooters have attracted divers since many years but not always it is easy to find a dive center that would be able to do such a course. That´s why till now this course is considered to be something really special to do. During the course you learn to drive the scooter DPV (2 dives are included in the course). Diving with scooters is very much exciting and leaves fantastic memory of the dives. You can visit places underwater that have never been visited yet as DPV allows you to get distances 3 times longer than swimming with fins.
  
Beside the specialties listed here, PADI offers many more training programs so that any diver could find what interests him/her most. Whether it is to explore new horizons or to improve your general abilities, you always can choose some interesting specialty to do, every time becoming more advanced and experienced diver.
Read also:
Diving with scooters in Tenerife
Main Rules Of Scuba Diving For Beginners