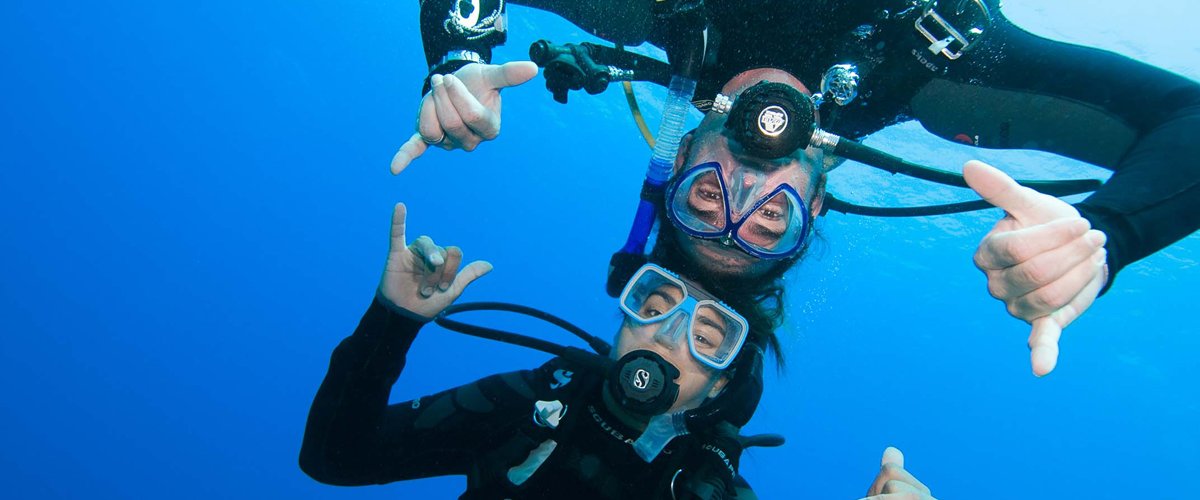 Do you wonder what present you could choose for a friend of yours who is keen on scuba diving?  As far as certified divers usually have their own set of equipment, you could search for some accessory that would be useful for him/her. Here are some ideas which will help you to find a perfect gift for a diver. 

1. A waterproof camera
Nowadays more and more divers use cameras. Thanks to the cameras such as Go Pro that are easy to use and travel with, the underwater photography is available for the majority of divers, even the beginners. If your friend does not have a camera yet, you could buy him/her such a camera. That would allow him/her to shoot the best moments of scuba diving trips. There is rather big variety of brands, the most known is Go Pro, the prices start from 150€ for the simplest models.

2. A rash vest
There exists many different styles of Tee-shirt, colourful and not, with long or short sleeves, several thicknesses, of many different brands. They have various advantages: they protect the diver from the sun while he/she is not wearing the suit, they keep the diver warm during the dive, they facilitate putting on the suit, they provide better hygiene because the body is not in direct contact with the suit. You can buy a rash vast for 15€ or more.
3. A dry bag
Dry bags are very useful for the divers because they make it possible to keep their personal belongings dry. You can thus take along more things on the boat and be sure nothing would get wet accidentally. There are different dry bags of every color and size: the small ones to contain the telephone, the wallet, the keys, etc and larger to keep dry clothes in etc. The prices vary according to the size, but one can find some starting from 10€.
4. A book about scuba diving and the underwater world
If your friend loves reading, why not to give him/her a book about diving as a gift? There exist a multiplicity of topics: the best dive sites in the world, the techniques of diving, the fish species inhabiting certain places, the life of famous divers, the best sites of wreck diving, etc. You will have an enormous choice to find a good book for your friend.
Definitely there are even more ideas how to choose good gifts to your friends fond of scuba diving. There are plenty of accessories of different kinds that make diving easier, safer and more enjoyable. When you wish your friend happy holidays and give him/her the gift, don't forget to invite him/her to go for your next diving trip together!
Read also:
How Do Canarians Celebrate Christmas And New Year'S Eve?