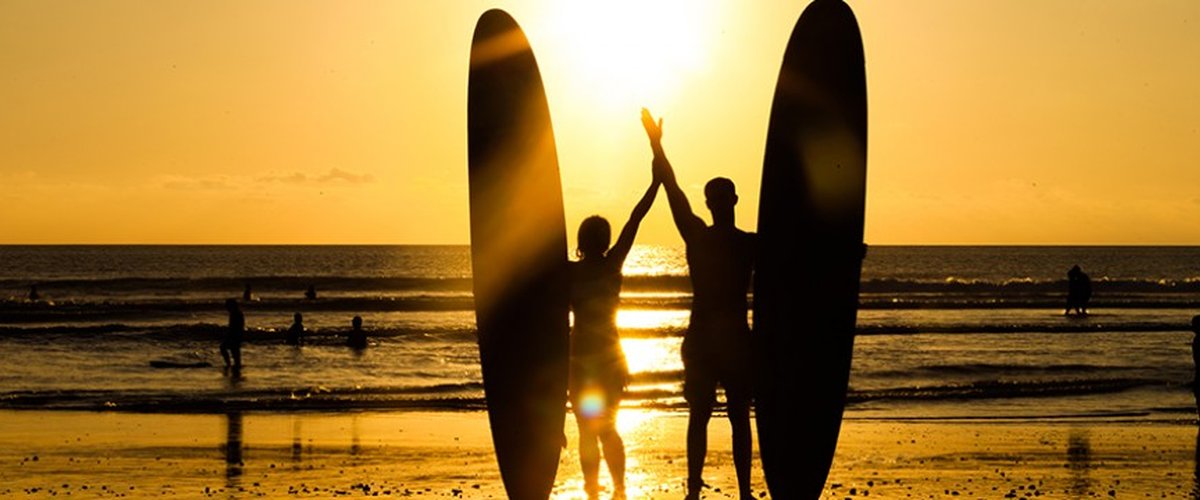 Surrounded by the ocean, Tenerife offers many opportunities to practice water sports, like surfing, diving etc. The island is famous for its perfect climate, sunny weather and good conditions of water lets us do many activities in the sea. Here are the most popular water activities in Tenerife:

1. Scuba diving and snorkeling
To know truly the island of Tenerife you should discover its underwater world. Go diving and immerse yourselves in volcanic landscapes filled with splendid aquatic creatures. You feel like you open the door to a hidden world. Indeed, you can be a visitor of the ocean world only if you take diving equipment and submerge into its water. Suddenly you become a part of it and observe fish and animals living their peaceful lives, looking for food, flirting with each other, hiding from bigger fish, playing... No wonder there are so many people attracted by the underwater life. If not diving, you can also observe the flora and fauna from the surface: on a snorkeling trip. Easy, funny and offering splendid ocean views, isn't it a perfect activity for families and friends?

2. Jet ski
To go on a jet ski trip guarantees you a good amount of adrenaline. You will discover the feeling of speed, observe the island from the ocean and have wonderful views throughout the adventure. You will probably see dolphins during the trip as there are so many of them living just offshore Tenerife. You can choose a safari to go on a one or two hours trips guided by an instructor. It is one of the favourite activities of the visitors who are looking for extreme sports.

3. The parascending:

It is not only an activity that will make you overwhelmed with emotions, but moreover, you will benefit from the best views of the island. You will be pulled by a boat which, by speeding up, will make you ascend in the air. Couples enjoy it a lot as it's possible to go together.

4. The donut, the wakeboard and the water skiing: 
All these activities offer strong emotions. You will fall certainly more than once into the water and for sure you will have a lot of fun that you can share with your friends. The wakeboard is a kind of water skiing with a board. It works as the others. You are held with a cord connected to the boat which speeds up and pulls you. Then your turn to show how fast and skilful you are. Will you be able to remain on the wakeboard, water ski or donut without falling into the water?

5. Surfing
Tenerife is a place well-known among surfers. Almost every day of year there are perfect waves and wind to practice different kinds of surfing. The island is invisibly divided into different parts, some of them are good for beginner, others are so challenging that even most experienced surfers struggle a lot to stay on the board. So you can pass all levels of surfing just moving from bay to bay. In Tenerife it is very popular to do kitesurfing (with a wing in the air). While the beginners learn to keep the balance, more advanced surfers jump high catching the airflows in the right time. Even non-surfers come to the beach to enjoy the picturesque view to dozens of kite surfers making acrobatic tricks above the waves. Most popular places to practice surfing in Tenerife are Los Cristianos and el Médano. On these beaches you will find cozy surfer bars where you can stay till the sunset and enjoy a special atmosphere.
6. Fishing
People who are in love with this sport find Tenerife amazing for its fishing opportunities. There are all possible kinds of fish living in its water and you never know what you can catch next. This is an experience to live! Actually you don´t need to be an experienced fisherman, people of any age and any previous experience can take an excursion to try fishing in the ocean. You get started early in the morning, go on a fishermen boat trip and share their lifestyle during one day.  The memories of fishing in the open ocean will last long!
Luckily, besides perfect conditions for water sports, in Tenerife there are also many professional schools that can help you to practice any kind of sport that you choose. Mostly people coming to Tenerife on vacations are unprepared for doing sports. But it's no problem, as local companies provide tourists with all kinds of services, including transport, rental of equipment, teaching in different languages etc. This makes it possible to try varied water sports for absolutely any person.
Read also:
Six Reasons Why To Become A Certified Padi Open Water Diver