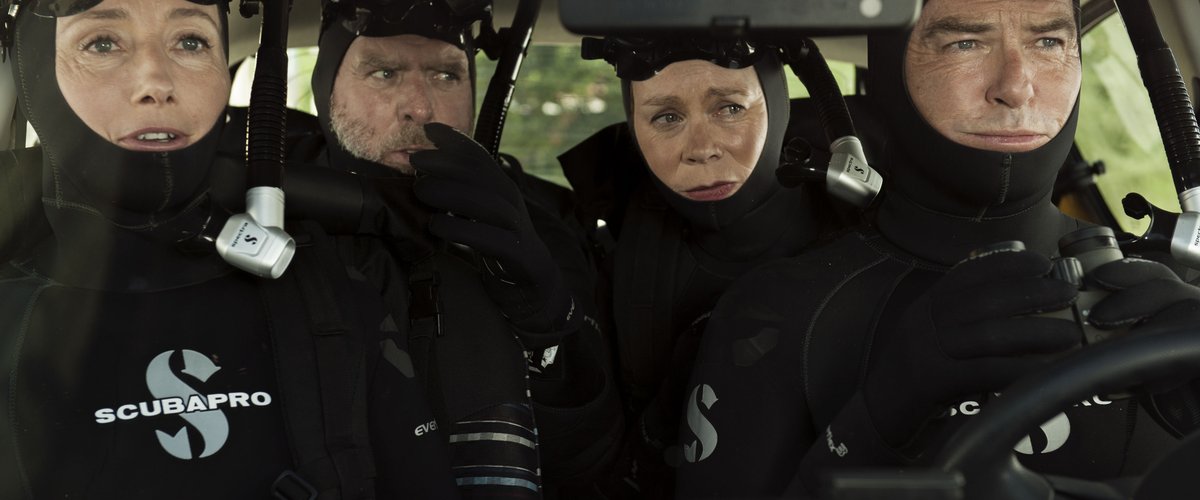 There are some world-wide known stars who are passionate about scuba diving. This sport lets them relax and discover the splendid underwater world. Some actors dive while working as certain movie scenes require it. 


Jessica Alba. This actress always liked water. She began diving as a teenager when she starred in the TV series New adventures of Flipper the Dolphin. Furthermore she played in some other films which required her diving abilities.


Sandra Bullock. Since the childhood this American actress was afraid of water. She decided to do scuba diving to overcome her fear. Ever since she loves it and confesses that she finds peace underwater. Some scenes of the famous recent movie Gravity were shot underwater where she could use her previous experience of scuba diving.

 
Penelope Cruz likes scuba diving and enjoys swimming with sharks. She has dived with some kinds of sharks in the Caribbean and Brazil and would wish to try descending in a cage to watch white sharks. Penelope Cruz shares her passion for scuba diving with her friend Salma Hayek who is also an experienced diver. 


Tiger Woods. One of the hobbies of this professional golf player is scuba diving. He explained that one of the reasons why he loves the underwater world is because fish do not know who he is! 


Tom Cruise is another celebrity who is fond of scuba diving. He is known for overcoming challenges working in the movie, such as climbing the tallest building of the world. He doesn't use stunts and performs the tricks by himself. While filming one of the scenes of Mission impossible he held his breath during 6 minutes underwater.
Read also:
Main Rules Of Scuba Diving For Beginners